10 Essential Types of Content Marketing in China
Purpose of Chinese Content Marketing
Driving traffic to key landing pages




Spreading brand awareness




Building relationships




Bringing in revenue




Generating social shares and backlinks
Why to use different types of content marketing in China?
More formats let you choose one format ideal for your niche and business

Use formats which Chinese audience already consumes, then play to your strengths

Pay more attention and time to the platforms that Chinese audience like

Find gaps in China market, less people use maybe more chance to expose

Not always stay with one format, move on to another Chinese format, repurpose content into multiple types
Persona Development and Content Mapping for China
What are the details of each of your personas?

What does your sales funnel look like?

What does the customer's buying cycle look like?

What content do you need to create based on the Chinese engagement cycle?

What is the customer context?
Make a Channel Plan for China
What do you already have to tell your story, an existing website, blog or others?

What must change for you to tell this story? Do you need to add a blog; do you need to create or revisit your Chinese social Web strategy?

Do you need to stop using some channels and divert your energy to a blog?

What are the objectives for each channel as they relate to the engagement cycle?

How will you map each channel, your story?

What are your specific goals for each channel?

Which channels apply to which personas?

Do you want multiple accounts on the same social network to address different personas?

How/who will manage the content and conversation on each channel?

What is the velocity,tone,desired action and structure for the content on each channel?
8 Digital Marketing Platforms in China
There are many Chinese digital marketing platforms, which is quite different from the western digital marketing landscape. It is not easy for you to choose and use the platforms in order to reach your advertising goals. It is always difficult to use a right method and quite confusing to the digital marketers outside of China who is lack of experience. Here is the top nine list, China digital marketing platforms which the Chinese SEO experts focus on.
百家号Baidu Baijia Horn

知乎 Zhihu Chinese Quora

B站 Bilibili Marketing

微博 Weibo Marketing

腾讯企鹅号 Penguin Horn

今日头条抖音Toutiao Douyin

微信公众号 WeChat Marketing

快手 KuaiShou Marketing

小红书 Little Red Book Marketing
7 Practical Tips for Hiring Your First Bilingual Content Creator in China
Determine the type of Chinese content you need, Text, Infographic or Video

Create your job postings and go where these creators spend their time, or share your post in communities

Ask potential candidates for work samples, their favourite authors and websites

Compare your candidates and choose a person with copy writing skills, video editing skills and SEO experience

Determine your budget, Content creation is an expense. Content creators charge a fee according to their level of expertise. Communicate your budget and expectations. Choose the right, Cheap is expensive.

Get to know their work. After hiring a content creator, you should involve in the production process. Please do not abandon the creator in a corner without any feedback or guidance.

Set your communicate systems on the platform, and trust your content creator.
Watch our tutorial, an easy guide to help you find and hire a Chinese content creator. Please prepare your interview questions based on the above tips. Your time and effort is worthful. No valuable content, no customers.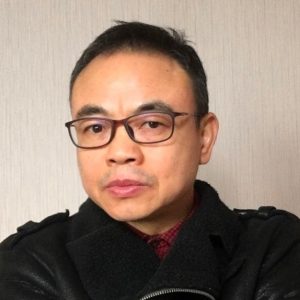 Li Sheng is a Chinese digital marketing expert and content writer. He has worked as a white label freelancer, working for the global brands and creative agencies. His specialties include China digital marketing, B2B or B2C website building, Chinese data research, analytics, China cloud server setup, Chinese copywriting, Videos voiced with Chinese language and Chinese infographic. He holds a master's degree in business and translation. If your company wants to build a powerful Chinese content, you can engage Li Sheng to work with your staff to develop a strategy which will put you on the road to success. SEO.Shengli@Yahoo.com