WordPress Website Maintenance Services
WordPress Website Maintenance Services
Price 60 USD/month

Annual Pay 50 USD/month = 600 USD

Secure On-site backups (weekly, monthly)

WordPress, theme & plugin updates

Website performance audit

Uptime monitoring

Security monitoring

Monthly website improvement analysis

2 hour design/ development/ content updates

Broken link checker
Description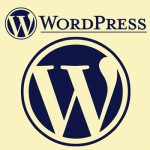 Website Maintenance Services – Professional Plan




Never worry about your WordPress site again. From development to security and updates, we do it all.

We work on unlimited small jobs. We aim to solve all WordPress headaches on your WordPress website. Our talented developers will work on unlimited small jobs – including security on-site backups, maintenance, theme and plugin quick-fixes, speed optimization, website improvement analysis, two hours design, development and content updates.


Security & Offsite Backups

Fast turnaround Jobs

Free WordPress Migration

80 % of your results comes from 20 % of your activities.




It is easy to feel like there are not enough hours in a day to run business. Pareto Principle states that 20% of your actions will drive 80% of your value. So you serve your business best by focusing on the '20% tasks", let the '80%' chores tasks to the outsourced technicians.

The website maintenance service worth your money

Our website maintenance plan starts from $60/month, $50 per month for annually paid, one price fits all. Let us conservative estimate you will spend two hours per month on website maintenance. Your opportunity cost in terms of client work you have missed out is around 100 to 200 USD if you charge your time at $50 – 100/hour.

Monthly Site Improvement analysis




You will receive our improvement analysis and support from sizable interactive's team for site tweaks, modifications and more.

Developers You Can Trust.




Best of all, our developers will give you peace of mind that your website is in good health. This frees up your time and focus for the tasks that add real value to your business that only you can do.

Website maintenance services that make your life easier, give the chores tasks to the outsourced technicians.

Everyone Gets Our Best Service

New Low Price. No Complicated Packages.

Subscribe Now…and get started immediately.