Ecommerce website development
Custom Made Ecommerce Website Development Features
US$1000 total amount 
(50% deposit 50% balance one week before uploading to server)
Custom made web templates
Custom graphic creation
Woo commerce shopping cart
Full control updated Widgets
Upgraded commenting
Audio & Video enhancement
Automated spam filtering
Social Bookmarking
Chat online tool setup
Booking system setup
Booking calendar setup
Contact form creation
SEO Tool installation
SSL certificate (Paid by client)
Domain DNS direction
Sitemap design and creation
18 landing and content pages
5 pages Blog post
7 Pages shopping carts
Skype button enbeded
Video Social Media buttons enbeded
Training plan Free
Live support (email/ chat/ call)
Description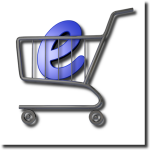 Ecommerce Website Development, Custom Made Plan
The ecommerce website development custom made plan is suitable to the busy professionals who have focused their attention on daily specialized business; or unaffordable to the time consuming on the technical content writing, images and graphics creation, templates layout readjustment and modified. Some owners might want to save time and energy to learn how to set up payment on e-commerce store, how to sort out the google analytics and email marketing, how to use SEO tools and embed the links to the social media and video buttons. The custom made website costs you one time , but worthy if taking your opportunity cost into consideration.
Ecommerce Website Development 4-Step-Workflow
Step 1. Identify goals with customers to set up strategic plan and sitemap;
Step 2. Site Structure design, discussion with clients for the content strategy, to help clients prepare and create content;
Step 3. After receiving client's content, our developer starts site build, content Integration, fine Tuning, testing and Launch
Step 4. Train the customers to use WordPress content management system (CMS), continued consultant support
Turn around time : two to four Weeks
We have developed sites using following web technologies
WordPress Database Management, My SQL / Microsoft SQL Server
Internet/Intranet Technologies :
HTML, DHTML, XML, PHP Active Server Pages
Client and Server side scripting.
Note :
1. The above Rates are subject to change as per the specification provided by the client.
2. Content to be provided from client.
Click to read and download PDF
– ecommerce website development 4-step-workflow
Four-Step Workflow to Build Your Web